WELCOME TO LIVING WATER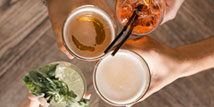 Click here for Tips on Finding and Tasting Local Libations
---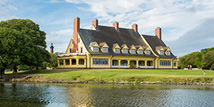 1100 Club Rd.
Corolla, NC 27927
(252) 453-9040
LIVE IT UP...LOCAL STYLE!
Eat, Drink, Play OBX Style
SURVEY
Tell Us What You Think!
Which vacation amenity is most important on your vacation?
TOP STORIES
The Outer Banks Voice
The Museum of the Albemarle in Elizabeth City will host our second monthly History for Lunch on Wednesday, February 16, 2022, at 12 p.m. Aided by author Clark Twiddy, president of Twiddy & Company, Ernie Bowden recounts the tales of a unique life spent on the Currituck Outer Banks that give readers memories to be shared from one generation to the next. Full...
The Dare County Department of Health and Human Services (DHHS) is reporting 624 new cases of COVID-19 for the week of Jan. 17-23, down from the 978 cases reported the previous week and the 799 cases reported in the week of Jan. 3-9. Full story
Constance "Connie" Gray Bradford went to join our Lord January 23, 2022. Connie was born on February 19, 1938, in the village of Kinnakeet (Avon, NC). She was the daughter of the… Full story
Mike…. Fella…..Moose…. Big Mike…. Coach…. Dad….G-Poppy….. so many names, and they only tell a small part of a big life of a man who filled all these roles for so many people.… Full story

Ask questions, get travel tips and find must-do adventures.

Follow us for the latest events, fun facts and giveaways.
Tag your pictures #VacationNC, we'll feature our favorites!
Living Water
Property Info
748 Waters Edge
Corolla, NC 27927
804-651-3919